Headteacher's Welcome
Welcome to ACE Tiverton School
We are proud of our school community, which is becoming a vibrant, warm and enjoyable place to learn and work.
ACE Tiverton is a new 11-16 special school. We opened in September 2019 with 35 students across Years 7-11. This year we have expanded to 75 students and will further develop our student cohort to 100 by 2024 in two purpose refurbished buildings. We are a Free School Academy with a designation focused on education and supporting students with a diagnosis of Autistic Spectrum Condition and related Social, Emotional and Mental Health needs.
As a Free School, we are fully supported and funded by Devon County Council. Membership of Transforming Futures Trust further strengthens us as part of a wider learning family and we are excited to become a positive and productive part of the Tiverton education and wider community.
Our students are bright, humorous and interesting young people with their own backgrounds, stories and contexts. They thrive in an environment built on mutual respect, genuine interest and transparency. Unconditional positive regard is our mantra and we firmly believe that every day is a new start.
We are fortunate to have a talented, experienced team of staff who take pride in working relentlessly to ensure that every individual leaves us as a confident young adult. Every one of our students will be well prepared for their life after Year 11, whether they go into employment or take up further education opportunities.
Whether you are a prospective parent, student or staff member, we look forward to welcoming you to our school family.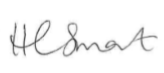 Hannah Smart
Headteacher